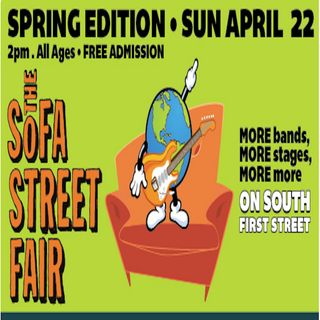 San Jose Jazz Festival : Boom Box Event
The SoFA Street Fair is San Jose's musical mecca for local live bands. More new bands, more new stages, and of course more SOFAS! Another FREE and ALL AGES event.

For anyone who loves music, and wants to make a day of it, we have the stuff. 4 outdoor stages, 12 indoor venues, and other surprises - PLUS craft beer, gourmet food trucks, and cool street vendors.

Support local music by spreading the word about SoFA Street Fair and share this event wth friends. YES, it's still FREE.